mega Q-10004 Power amplifier is designed for two speakers per channel (4 ohm), but on the other hand has 4Channels giving a total of 8 speakers per one amp. It delivers without clipping 2500 w/channel (4 ohms), or 1250 w/speaker (8 ohms). And when hard-clipping, 3500 w/channel (4 ohms), or 1750 w/speaker (8 ohms). Resulting in the most powerfull amplifier we ever made. (Delivering up to a total of 14,000W rms on hard clip).
NEW

4 Independent Channels

High Power reliability

Up to 3500W RMS/CH (Hard Clip)

Higher Damping Factor

Power Set 8 Levels

Extremely Versatile

NEW Q-LOOP Technology

Capable to drive 8 Subwofer

Run cold even at full power

Easy to Clean Internaly
ADJUSTABLE POWER DELIVERY

The maximum output power of the mega Q-10004 can be adjusted on each channel individualy so it can drive all types of speakers safely, from the most power hungry Subwoofers to the most delicate HI frecuency Tweeters. The power can be adjusted to mach the speaker handeling power to make sure to not over power it. The POWER SET has 8 power levels in which the signal will never clip. Plus POWER SET OFF which will allow to hard clip and gain 40% more power that can reach up to 3500W rms on each channel.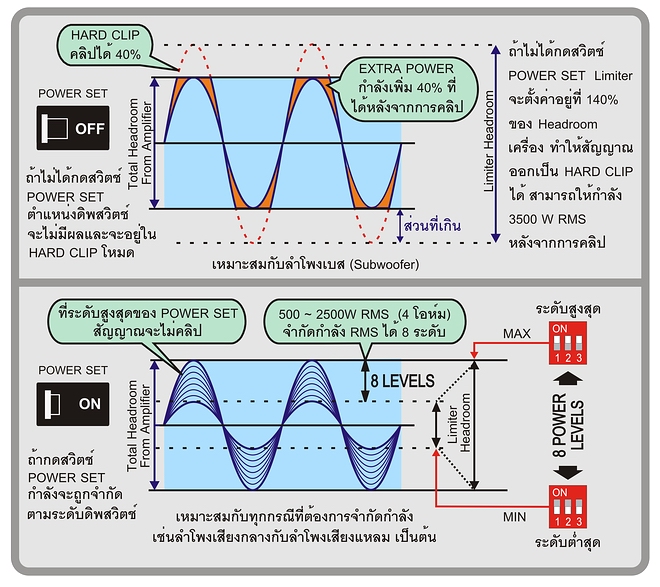 the MOST ADVANCED protection system

The MEGA q-10004 contains a full range of protection features to prevent high-frequency oscillation, short-circuiting, current overloads, sudden power surges, DC leakage to the speaker, and overheating. We safeguard against every possible risk, and even offer a soft turn-on feature which avoids any surge in current when you turn on the amp, allowing many amps to be turned on at once. For more information about our protection technology, see here.

In the event the amplifier reaches 80 deg C, the amplifier will shut down. However, before reaching that point, at 70 deg C, the power will drop slightly, giving the amplifier a chance to cool; once it has cooled, the power will restore to previous levels, which makes it unlikely the amplifier will ever reach 80 deg C, ensuring performance is never interrupted.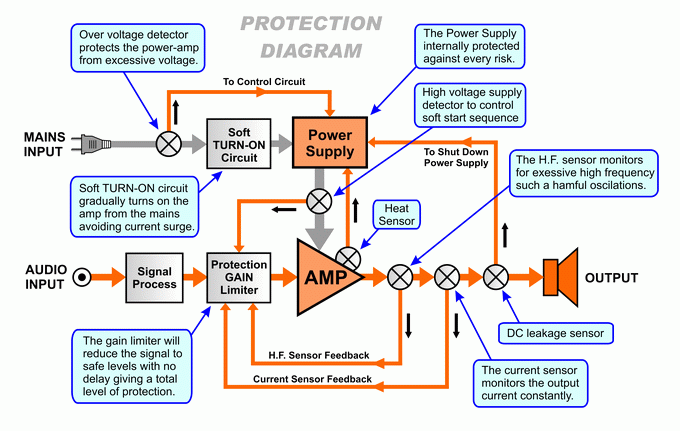 NON CLIPPING POWER OUTPUT (All CH Driven)

HARD CLIPPED POWER

| | | |
| --- | --- | --- |
| LOAD PER CH | CONTINUOUS | 10mS BURUST |
| 2 ohm | NOT RECOMENDED | NOT RECOMENDED |
| 2.6 ohm | 2500 W rms. | 3500 W rms. |
| 4 ohm | 2500 W rms. | 2500 W rms. |
| 8 ohm | 1250 W rms. | 1250 W rms. |

| | |
| --- | --- |
| LOAD PER CH | MAX POWER |
| 2 ohm | NOT RECOMENDED |
| 2.6 ohm | 2500 W rms. |
| 4 ohm | 3500 W rms. |
| 8 ohm | 1800 W rms. |